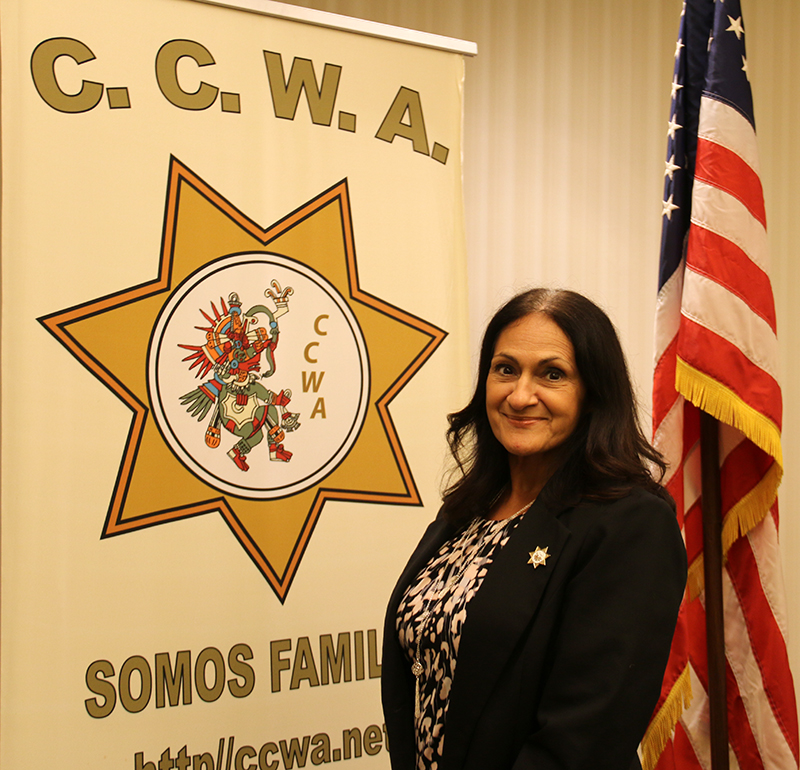 A MESSAGE FROM THE ASSOCIATION PRESIDENT
Farewell,
yet not good bye!
As I near the end of my term as Association President of Chicano Correctional Workers Association, I would like to begin by saying thank you to all our CCWA members and CDCR institution staff for the continued support you have given us during our fundraisers and institutional events. It is through this support, we can award scholarships and donations to worthy community causes and those in need.
During this pandemic, the past one and a half years have been a difficult hurdle for the entire world, and we have had to endure a life we thought could only happen in the movies. For so many of us, it has changed our lives forever. On behalf of the entire Board of Directors, I would like to extend our condolences to all those who have lost loved ones and friends during this COVID-19 pandemic. Our strong resilience will help us to continue to forge through these difficult times.
The theme of our 2021 Journal is Moving Forward with Perseverance and Diversity. The definition of perseverance is persistence in doing something despite the difficulty or delay. This is exactly what we as a nation have been doing. Relying on our faith in God and our inner strength to get us through the changes we have all faced.
The organization has continued to meet via Zoom to conduct business when we were unable to meet in person due to the restrictions imposed on our state. We are thankful to all the Wardens that allowed their CCWA Chapters to continue with efforts to assist and lend support to fallen officers, staff and families suffering from illness or death. "We Are Family ~ Somos Familia" our motto is evident as these chapters pulled together to help those in need.
As an organization, I am pleased to announce that we have established a 501(c)3 foundation, California Correctional Workers Charitable Foundation. We are looking forward to all that can be achieved with this foundation as we continue to help the families of fallen officers, along with charitable endeavors.
Since we had to postpone our 2021 Training Conference this year, we are in the planning stages for our next Training Conference to be held November 2022, hosted by the Southern Region. Please look for the details regarding this training conference on our CCWA website and reach out to your prospective chapters.
I would like to congratulate the new Executive Board and wish them much success on their term. I look forward to all the new and exciting projects they will accomplish and together we will continue to support all CCWA members.
In closing, I will remain on the Executive Board as Past President and will always be available to lend support to our Board of Directors and CCWA members. May God continue to bless and keep you all safe and healthy.
Best Wishes and with Appreciation,
Evelyn Garcia
Association President
The best way to enjoy the numerous benefits offered by CCWA is to become a member. Proudly Serving over 1600 Members.