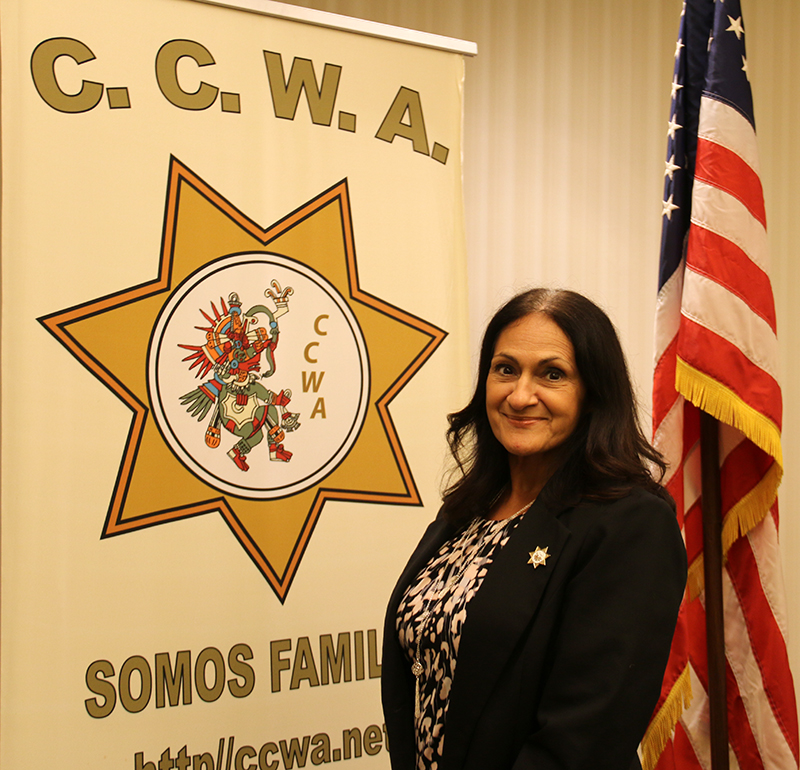 A MESSAGE FROM THE ASSOCIATION PRESIDENT
As the COVID-19 pandemic continues to spread across our nation, we have realized the world around us is forever changing. The safety and protection of our members and their families is of the utmost importance. In light of the Stay at Home directive issued on March 19, 2020 from Governor Gavin Newsom, Chicano Correctional Workers Association, is announcing the cancellation of all Regional, Executive and Board of Directors meetings until further notice.
In an emergency conference call, the Executive Board members discussed our current situation and made these executive decisions based on our current state of affairs and the uncertainty of what can happen tomorrow. We are asking that your chapter meetings for March, April and May, be conducted via telephone conference with the chapter secretaries completing the sign-in sheets and minutes, and sending them to the Headquarters Office. We are also going to postpone chapter elections until further notice. The Regional Vice-President's will keep you informed of any modifications or changes to these decisions. Please direct any concerns or questions to your Vice-President's.
On behalf of myself and your Executive Board, we want to thank all of you for your continued support of our organization. We implore each of you to follow all protocols regarding your health and safety both at home and at work. The order was issued to protect us all and stop the spread of COVID-19 by following the preventive measures recommended by health care and government officials.
"We are Family ~ Somos Familia" is our motto and together we can do our part in helping to contain this pandemic. May God continue to bless you, your families and our nation.
Sincerely,
Evelyn Garcia
Association President
The best way to enjoy the numerous benefits offered by CCWA is to become a member. Proudly Serving over 1600 Members.