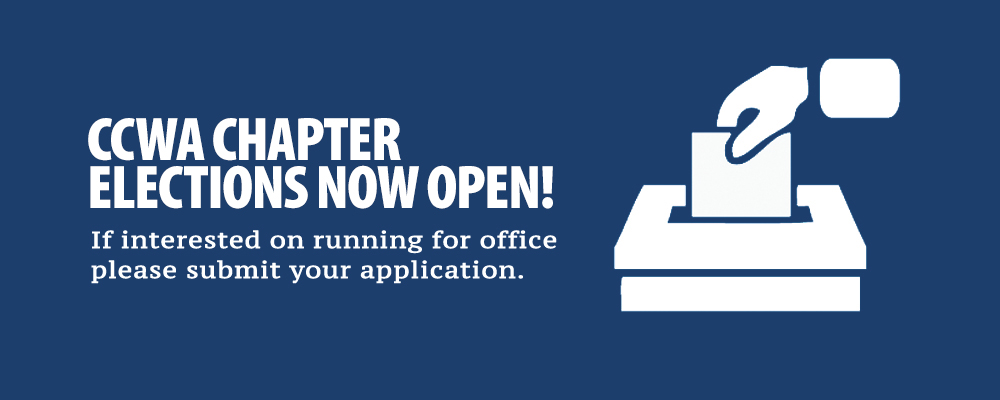 Interested in making a difference and creating change in your local chapter?
Now is the time, submit an Acceptance Declaration Letter for the board position you are seeking…
CHAPTER BOARD POSITIONS AVAILABLE:
• Chapter President
• Chapter Vice President
• Chapter Secretary
• Chapter Treasurer
CHAPTER CANDIDATE PREREQUISITES:
• A member of CCWA for three months prior to the election, and
• A member of the Chapter in which the office is sought, and
• A member in good standing, and
• The member has attended not less than three consecutive chapter meetings prior to the election nomination meeting.
You may download an Acceptance Declaration Letter
DEADLINE: Please complete a Acceptance Declaration Letter and submit/postmark by Thursday, October 1, 2020 to:
CCWA
CHAPTER ELECTIONS
P.O. Box 3680
Visalia, CA 93277
If you have any questions, please contact:
H. Ornelas, III, Association Sergeant-At-Arms via email at hornelas@ccwa.net
M. Pina, Association Parliamentarian at parliamentarian@ccwa.net
The best way to enjoy the numerous benefits offered by CCWA is to become a member. Proudly Serving over 1700 Members.